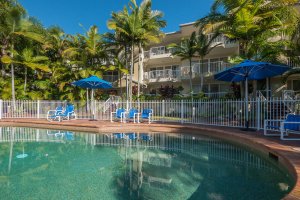 Nothing beats a sexy body than a healthy body. Read on to get amazing tips to help you rock that healthy vibe on your next visit to the Gold Coast.

First thing that a lot of us already know but often neglect doing is to drink eight to ten glasses of water daily. A healthy body is a sufficiently hydrated one that's ready for the sun. Otherwise, you are running the risk of dehydration, heat cramps, and heat stroke.

The skin is the largest organ of the human body. Protect your skin from the sun's damaging rays by wearing sun protection factor (SPF) creams, lotions, and hair conditioners at all times. Be sure to have your own personal stash so that you get to stay away from sun burns, rashes, and dry, damaged hair. If you must spend more time outdoors, make sure to protect your skin further by reapplying your sunscreen. Take shade under nearby alfresco tents. Also, double your protection by wearing a sarong, sun visor, and sunglasses, and sharing an umbrella with your buddy.

Bring your handy dandy first aid kit with you because you never know when these nasty allergies, rashes, and patches of sunburns would pop out. So stop whining and complaining and start treating them by relying on your stash of anti-histamines, aspirin, cold compress, and anti-inflammatory creams found in your kit.

Get ready to rock a much healthier version of yourself. Meanwhile, if you are making the most out of your stay on the Gold Coast, make sure to book your accommodation near Surfers Paradise at Surfers Tropique today!

Check out our excellent guest amenities that suit your lifestyle. Relax at our swimming pool and spa. Host amazing barbecue parties with your bestest of buddies at our spacious barbecue facilities. Stay connected online with our reliable WiFi access in your apartment. Get expert travel advice from our tour desk staff and let them efficiently make your travel arrangements and tour reservations a lot more convenient for you.

Visit http://surferstropique.etourism.net.au today. We at Surfers Tropique look forward to having you over.