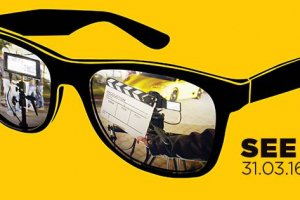 The Gold Coast Film Festival (GCFF) is hitting the shores of Queensland once again!

Be part of the ten-day festival that seeks to celebrate and promote film and filmmaking in the country. Get ready for that one-of-a-kind audio-visual experience only here on the Gold Coast! Set to happen from 31st of March to 10th of April 2016, you can look forward to a jam-packed lineup of programs such as: Trivia Night, The Chauvel Award, Women in Film, Future Filmmakers, among heaps of other activities.

Perhaps you and your friends would like to to catch free community and classic film screenings and be part of the dialogue during Q&A sessions with some of today's great filmmakers. Also, REELLife seminars and workshops will seek to invite all filmmakers for an opportunity to meet some of the biggest names who will generously share their thoughts about the future of the filmmaking industry.

But here's an even greater news for movie goers who are looking to experience great cinema outdoors! SIPFest, popularly known as Shorts in Paradise Festival, will be previewing Australia's best short films on the golden sands of Surfers Paradise! Go on a fun film marathon with your buddies while sitting by the sand, and under the starry, starry night.

Get access to the 2016 Gold Coast Film Festival Program of films and events by visiting http://www.gcfilmfestival.com/.

And while you're at it, why don't you book your stay ahead? Find a warm home in any of our luxurious yet affordable Surfers Paradise Holiday Accommodation. At Surfers Tropique, we invite you to take full advantage of our complete guest amenities. Enjoy our reliable WiFi services 24/7 so that you can reconnect with your loved ones while you are away. You can unwind by swimming in our heated outdoor pool or go for a session in our sauna and spa. Getting tired of ordinary lunches? Grill your weekends away with our outdoor barbecue area. Read your favourite book under the shade of our alfresco tents. If you want to head out with your friends but have no idea what to do, count on our reliable tour desk staff to give you expert advice on the Gold Coast's must-see attractions!

Go ahead and book your stay at Surfers Tropique today. Visit http://surferstropique.etourism.net.au/ now. It's fast and easy!
Image Source : Gold Coast Film Festival