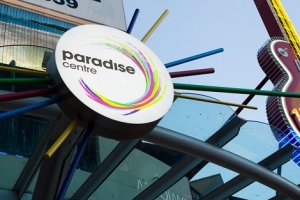 Our family-friendly accommodation near Surfers Paradise is a fantastic way to spend the school holiday in April. Situated just moments away from the top attractions on the Gold Coast as well as Surfers Paradise Beach and a whole host of shopping centres, Surfers Tropique Holiday Apartments is an exciting Gold Coast getaway at the tip of your fingers, and you're guaranteed to be surprised with our affordable prices.

Book with us today so you can enjoy everything that's near our unbeatable location!
Surfers Paradise Beach
A hotspot for surfing, sunbathing and fun under the sun, Surfers Paradise Beach is one of the leading Gold Coast beaches for tourists and holidaymakers. It's just a short walk away from our Surfers Paradise resort, and you can be sure that the kids will want to return over and over again throughout your stay.
Paradise Centre
Home to first-rate shops and world-class restaurants, Paradise Centre is your hub for shopping and dining near Surfers Tropique. After a visit to Surfers Paradise Beach, spend a few hours browsing the stores and enjoying a family meal in one of the many tempting restaurants.
Timezone Surfers Paradise
Timezone Surfers Paradise will surprise you with its size as well as its wide array of family-friendly amusements and games. Take the kids for a few hours of fun in the arcade, then finish off your visit with ten-pin bowling or laser tag!
Broadbeach
Surfers Tropique Holiday Apartments is also close to Broadbeach, and it's well worth visiting during your stay. Unwind with a picnic at Broadbeach Park or enjoy family swimming and games on Kurrawa Beach. Visit Oasis for a family shopping spree, then head over to The Star for a mouthwatering choice of cafes and buffet restaurants.

For more information, just click on our Surfers Paradise holiday accommodation.